Want your web design and development company to create a successful website?  The secret to its success is effective communication. Because you can't expect your company to make a great website for you if you can't tell them what you want. After all, without clarification, no one can avoid misinterpretation.  If you give your company the right information at the right time, you'll receive the desired outcome.
Businesses have taken over websites in this time of high competition. And of course, you don't want to waste money and time on an unsuccessful website that couldn't stand out in this competitive era. Moreover, research has also shown that the key to the success of every complicated project is clear and open communication.
Before you can communicate well on a website, you should be clear on why you have it in the first place. Let's learn how to first bring clarity to you and then to your communication.
Before communicating with the web development and design company, ask yourself: 
To begin, ask yourself these questions and see if you can answer them clearly or not.
Is there a description of the project available?
Do you have a technology stack in mind?
Is there a plan in place for future growth?
Do you know exactly who your target market is?
Is it clear to you who your target audience is?
What is your website's primary goal?
Do you need a way to connect to third-party services?
Do you know who your main competitors are?
What is the goal of the project?
What does success look like for this project?
Do you have a particular deadline in mind?
Having the answers to these questions on hand will make it easier to communicate with your company. This means you'll always know where you're going and what you should be focusing your considerations on.
Let's take a closer look at how you and your company can communicate.
Effective communication with your web design and development company: 
The following are some excellent ways to effectively communicate with your web development company.
Ensure your company has the appropriate level of documentation: 
Although modern website development methodologies place less emphasis on documentation. However, we believe that documents are necessary for providing the right information and that they should be kept as simple as possible. If you're just starting with a web design and development company, verbal communication won't be effective enough for them to pick up on all of your important points. The following information must be included in your document:
Front-end and back-end technology stacks
Presentation and viewpoints for user interfaces
website's desired features
Architecture, code style, and language
Overarching business goals and vision
Even when the designers and developers are good at putting the project together, the website project fails most of the time. It's possible that they missed the mark because you were unable to provide them with important details, like technical specs. In these cases, documentation is also required.
So, your developers and designers will have a basic idea of what needs to be done if they get a clear roadmap of the project in the form of a well-thought-out document. It will be much easier for the web development company to shape your website while ensuring quality completion.
Openly communicate with the web development team: 
Open communication may be more effective than your documents at delivering what you're looking for. In today's web development industry, documents aren't given much attention. Rather, they want communication with clarity.
They'd rather keep the client involved all the way through the project's completion. Sadly, the client often overlooks these important considerations of communication. As a result, clients are generally dissatisfied with the final outcomes, and they tend to place the blame for this on the web development and design company.
In order to maintain a high level of communication, put your focus on "why". Whether it's online communication or face-to-face communication, you must have clarity about "why you want to make this decision". You may be able to resonate your ideas with the developers in this manner. The ultimate goal of your communication should be to put your concept into their minds.
So, ensure that:
Both parties' ideas flow quickly, comprehensively, and consistently.
Do you prioritize "being heard" over "listening to them"?
Is your communication channel effective?
Do you understand the difference between what you say and how you say it?
Do you have enough communication time?
Before contacting a web development company, familiarize yourself with industry jargon. This blog concludes with an explanation of what we mean by each of these terms.
Establish expectations with the company early on: 
When it comes to building a website, trust is the most important quality to look out for.
For the simple reason that your developers will be more eager to provide their best work for you once they see that you value their opinions and trust them. Because of your trust, you can expect from them. Moreover, if the communication and documentation are lacking in detail, don't expect much.
Tell them plainly about:
What is the expected return on investment from your website?
What scope do you want as the project progresses?
How and when do you want to be contacted?
Are you going to give them some design freedom?
Do you need e-commerce features in your application?
Any additional services that you may require.
If the web design and development company doesn't live up to your expectations in the middle of a project, don't be afraid to communicate with them. Remember that their work does not have to be a piece of art at all times. As long as you know which parts of your business are most important to you, a company should be able to save time and money by focusing on those areas. Believe us, if you voice your concerns properly, the design and development team will listen to you and respond honestly.
Early planning of web project with company: 
Although you've provided them with documentation and communication, web development companies often want to make changes to your project. It's only natural that they do this based on their prior research and experience. The design may be in keeping with the structure and goals of your business. But in the end, you find it repulsive.
The major reason is that you won't be able to communicate your exact vision and end goals to your developers and designers. It means that you are not clear on the benefits of communicating effectively. It's far better to be clear on those issues beforehand. Show them as many examples of your favorite websites as you can. It's the most effective way to make both parties satisfied.
What's the deal with early planning? Developers and designers have a difficult time making big changes or modifications later on. Even when the developers or designers are in the middle of something, don't ask for big changes for no reason. It goes against all the best practices of website development. To get changes made, you should explain them clearly and why you want them.
Discuss the issue, not the solution: 
Sometimes, telling your developers and designers about a problem rather than a solution works better. Because no single solution is going to be a good fit for everyone. Technicalities may be the driving force behind the solution. What happens if the programmer spends too much time on your solution without considering the logical and programmable reasons for doing that?
That's why you should know exactly how you are going to communicate your main problem. But don't forget to show them some respect and appreciation in return. The development staff has a hard time making substantial modifications for you. But your politeness encourages them to do their best work for you.
Before you begin to offer him a solution, keep in mind this:
He, not you, is the master of MySQL, HTML, XML, JavaScript, Ajax, and other programming languages.
You hire a web design and development company to help you find a solution to your problem.
His extensive experience is exactly what you're looking for.
As a result, this is how you can explain the problem to your web developer.
says, "Make the color scheme according to the brand that stands out," rather than "Make the color scheme more of a bluish shade."
Rather than saying "I don't like the style," try to state the edits clearly, such as "Change the header tags." Don't burden your development team with unnecessary edits that you may not want.
Define the realistic deadline: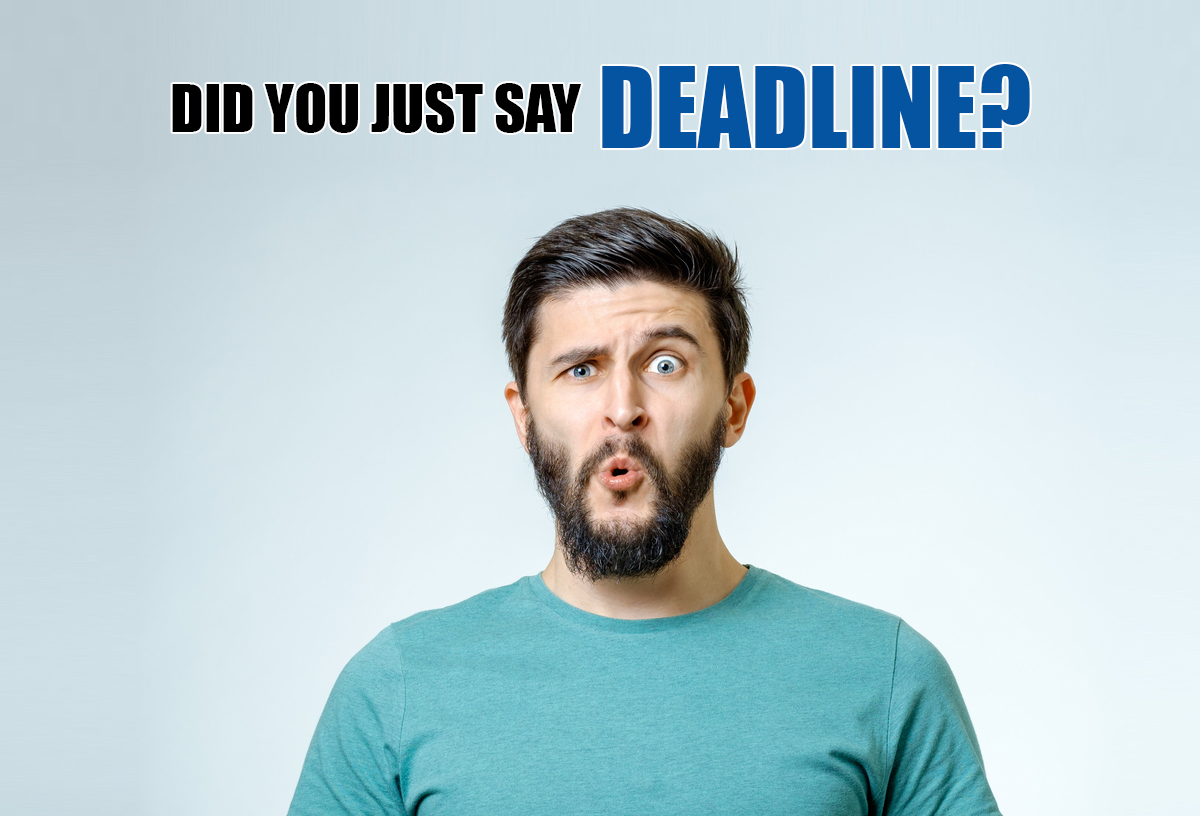 Every customer has a specific deadline in mind. At first, it's best to stick to the deadline. Clearly communicate with your web development company about a firm deadline for the completion of your project. If the ongoing interaction is maintained, deadlines may not be necessary, but check-ins may be.
If it's not possible for the company to meet the deadline, they will tell you the reason and give you a new one. Bring adaptability at this point. This section is a little sparse, but try to see things through the eyes of a developer.
When it comes to being flexible for a deadline, keep in mind the following points.
You do not require shoddy work, and good work takes time.
Recognize that there is always the risk of a problem.
Take a look at the development process from the developer's perspective.
Be realistic rather than overly optimistic.
Don't make haste.  Don't say anything that might compromise the quality.
Trust your web development company in this regard.
Common developers and designers' terms to know:
Technical jargon is vast, and it's impossible for you to learn it all. For effective communication, you must grasp the fundamental concepts of your development company's work.
We've compiled a list of web development terms for you.
Front-end web development: 
This is the side of the website that the user interacts with and experiences directly, also known as the client-side. The performance of your website and its responsiveness are two of the most important front-end goals. The front end is responsible for the entire user interface, including structure, design, and behavior. For front-end development, developers use HTML, CSS, and JavaScript.
Back-end web development:
In web development, the back-end ensures that the front-end is running smoothly by monitoring and maintaining the website's code. This site is not directly accessible by the user. This is covered by all of the programming.  It organizes and stores data.
Frameworks and libraries for front-end and back-end development:
Framework: It's a basic coding support structure that keeps the developer from reinventing the wheel. It helps developers save a lot of time. Django, Laravel, Ruby on Rails, Express.js, and jQuery, among others, are well-known front-end and back-end frameworks.
Libraries: Libraries are also prewritten code that speeds up the development process. It allows the developer to concentrate on developing a unique feature for the website in order to boost performance and efficiency. Ionic and Next.js are examples of front-end libraries.
Full-stack developer: 
This term refers to the technical skills required to complete the project. Mobile applications, native application stacks, and web stacks are all examples of full-stack. Your full-stack developer will be the web stack that will be capable of creating the entirety of your website.
Web development Terminologies: 
These are the methods for managing the website development process. Various approaches, such as agile, scrum, waterfall, extreme programming, and others, are used. Choose your approach based on the requirements of your web development project.
Bugs: 
Bugs are errors that prevent the website from functioning properly. These errors prevent your site from meeting your expectations. It can be caused by a variety of factors, including a lack of communication between you and the developer.
API: 
API stands for application programming interface, which allows you to connect your website to a variety of third-party applications to enhance its functionality.
User interface: 
A user interface is a point at which a user interacts with the product they're using. To summarise, UI design encompasses all of a product's visual and interactive elements, such as buttons, menu bars, icons and much more.
User experience: 
User experience design (UX) is a process used by product designers to create products that delight their customers. The term "UX design" is used to describe the feelings and emotions that customers have while using a product. It focuses on the flow of the user and the ease with which they can achieve their objectives.
Responsive web design: 
Responsive web design adapts to any user's device, from the largest desktop to the tiniest smartphone. Today's websites have a high demand for them.
Bottom Line: 
What is the secret to having a successful and enticing online presence? How effectively do you communicate with your web design and development company? Using the above-mentioned tips for effective communication—clear documentation, open communication, establishing expectations, early planning, and discussing issues—you will get incredible value in the end product.
if you find yourself struggling to understand the language of your development team, using the basic language listed above can help you communicate with them. Otherwise, keep asking as many questions as possible. Honest developers and designers will never hesitate to respond to your questions thoroughly and truthfully.
If you have any questions or want to discuss any ideas for your web development project, the designers and developers team at Oplox Tech can assist you from beginning to end. Request a demonstration from one of our experts.