Nowadays, having strong Wi-Fi coverage is essential for every organization. Dead zones, sluggish speeds, lost connections, and irate users are all consequences of inadequate coverage. Consequently, efficiency and output may decline. Now you may deploy multi-point access points (AP) to increase the Wi-Fi coverage across your business to assist in avoiding these problems. But to guarantee enough Wi-Fi coverage, you'll need to figure out just how many wireless access points (WAPs).
The Benefits Of Having Multiple Access Points On Your Network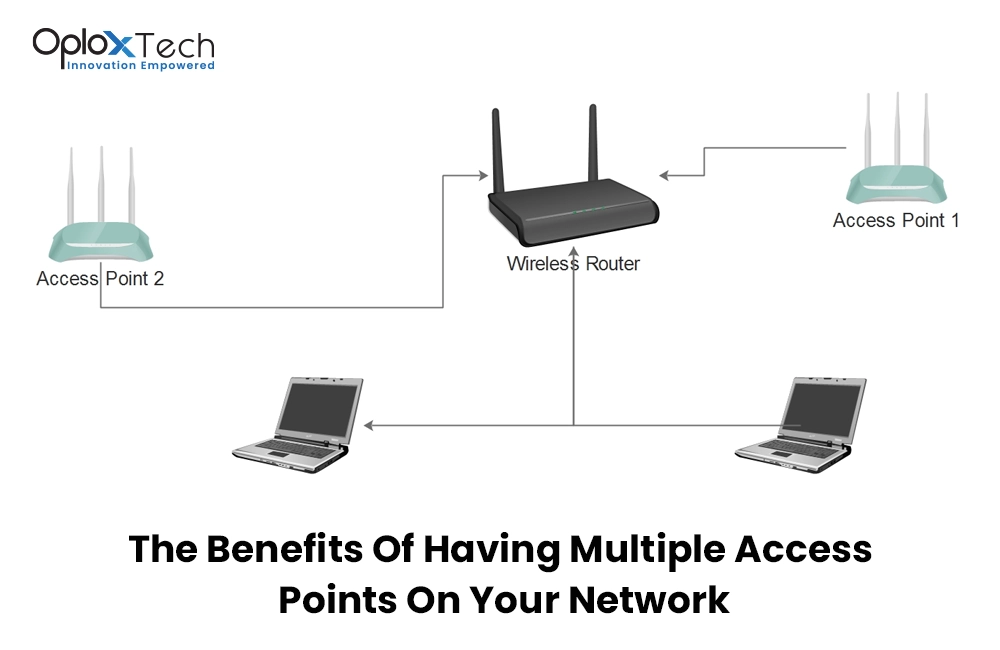 Companies that rely just on one access point may have a variety of problems, such as sluggish speeds and erratic connections. This is particularly true if it does not position the AP to fully cover the area. You need to use several access points (Aps) for this reason.
You can maintain a stable and efficient network no matter where your users are or what devices they are using by installing several access points. The following are some reasons you should use multiple APs throughout your space:
• Offers More Bandwidth And Coverage: 
More bandwidth is required in larger areas to manage the additional load from many people and devices. By allowing different devices to connect to the same network, the usage of many access points will give the additional bandwidth needed to keep your network operating efficiently.
Furthermore, having several access points might aid in increasing coverage throughout your area by giving users other places to connect. Follow us on Facebook, Instagram and LinkedIn for more information.
Enhances Overall Performance & Reliability Of Network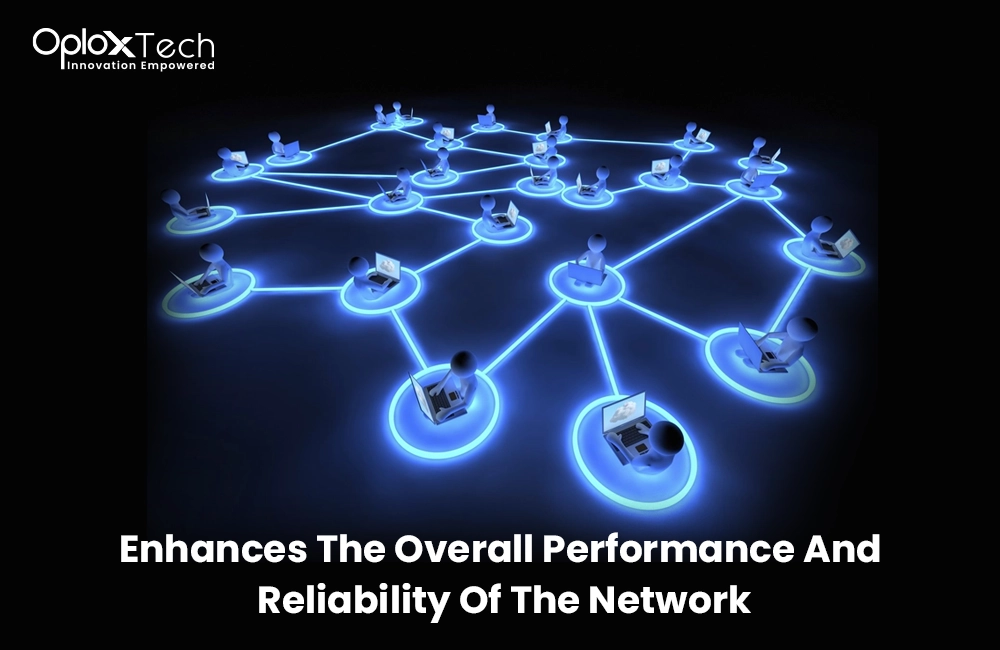 It's likely that for your staff to function, they require a dependable network connection. To prevent overcrowding on the network and improve speed and dependability, you should consider installing numerous access points (APs).
Furthermore, by having several APs, you can make sure that every user has a dependable connection and prevent overloading any one particular access point. Because of this, your WiFi won't perform any worse, allowing your staff to continue working without interruption. Also read about 10 most recent and effective web designs for your business by clicking here.
• Maintains Constant Uptime for Your Network: 
If the brand and model of your APs allow meshing, you may set up an interconnected network using many of them. A mesh network is a wireless network with several access points.
Because the other access points will keep providing Wi-Fi service even in the event of a single access point going down, this kind of network is incredibly dependable and effective. This guarantees that your network never stops, even if an access point fails.
Factors to Consider When Estimating WAP Count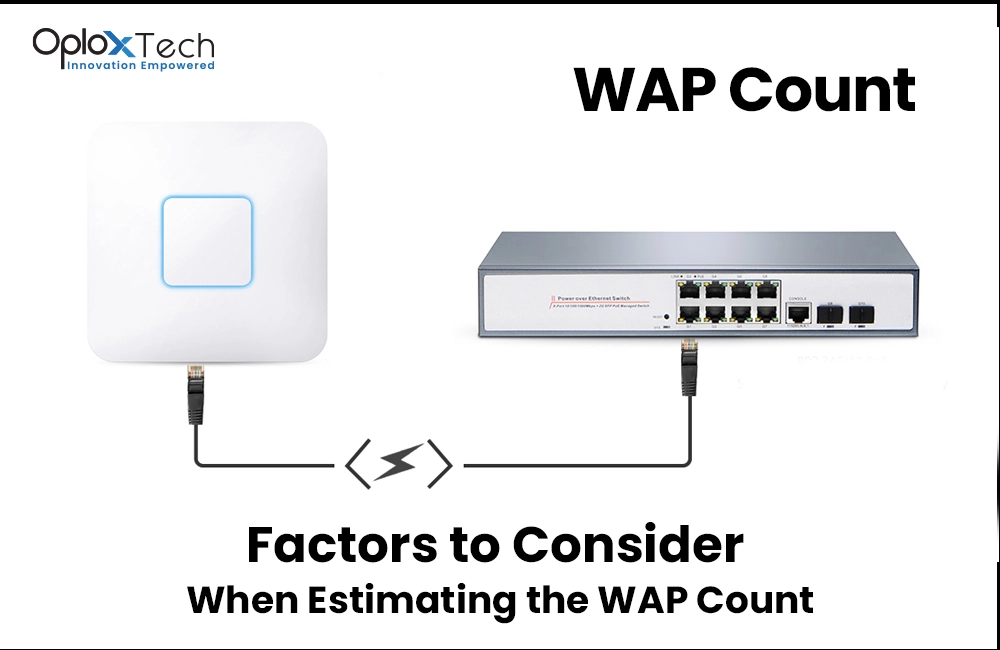 Your WiFi coverage could not extend to all areas of your workplace if there aren't enough WAPs installed. Considering this, there are a few things you should consider when calculating the precise quantity of access points (Aps) you require:
• Size Of The Area
The number of access points (Aps) you require will mostly depend on the size and design of your workplace. To find the necessary covering area, calculate the total square footage. The number of access points (Aps) required to cover the full space may then be determined by utilizing the coverage provided by the AP you intend to use.
• Layout Of The Area
It's critical to consider any physical obstacles that can restrict the range of your Wi-Fi signal once you've determined the area's size. Some materials that were used to create your walls can block your signal.
For instance, reinforced concrete will provide greater challenges than drywall. In addition, take into account the space's real arrangement. You won't have any problems with reinforced concrete walls if your office is a large, open area. But whether your room is L-shaped or U-shaped, your walls will be more of a challenge.
• The Number Of Connecting Users
For instance, reinforced concrete will provide greater challenges than drywall. In addition, take into account the space's real arrangement. You won't have any problems with reinforced concrete walls if your office is a large, open area. But whether your room is L-shaped or U-shaped, your walls will be more of a challenge.
• The Number Of Connected Devices Per User
You should also consider the total number of users and the number of devices that each user possesses. To guarantee that everyone has the coverage they require, you will need more access points as more people use various devices, including smartphones, work PCs, and other Internet of Things gadgets. Most workers utilize three gadgets on average.
• Type Of Connecting Wireless Devices
You could require an access point with a larger capacity, depending on the devices connected to your network.
You could want an access point with better performance capabilities, for instance, if your workplace is filled with gadgets like high-resolution desktops, video streaming devices, and video collaboration tools.
• Type Of Wireless Network 
To achieve the best coverage, some network types can additionally need additional access points. A basic home network and an enterprise-level network will require more access points.
Traffic Requirements Of The Network
The number of access points you require will also depend on the traffic that flows through your network. To ensure your network can manage the extra traffic, you might need to install more access points if you stream video or have a lot of huge data files.
Location Of The Access Points 
Finally, how many access points you require may also depend on where they are located. For instance, you'll need to think about where the access points should be placed regarding the region that has to be covered and about any obstacles that may impede the signal. If an AP is placed on the ground between two concrete walls will cause a reduction range.
How Many WAPs Do You Need?
You need to keep in mind the above elements and the basic guidelines that follow to assist you in finding out the specific number of WAPs your firm will require:
One AP should be located in per 1,000 square feet (93 m2) of coverage area if your coverage area is 1,000 square feet (93 m2).

Two access points (Aps) are needed for every 2,000 square feet (186 m2) of space in a modest office or retail establishment.

A larger office or warehouse space, measuring 10,000 square feet (929 m2), should have ten entry points.
Finding The Most Strategic Locations For Your WAPs
After determining the required quantity and purchasing your WAPs, it is crucial to position them in the most helpful spots. To do this, consider:
Position the access point in the center of your office for consistent coverage throughout.
Keep the access point clear of buildings that might absorb, refract, or block radio signals, such as doors and windows.
For optimal coverage, consider installing multiple access points if your workspace is large.
Can You Have Too Many WAPs?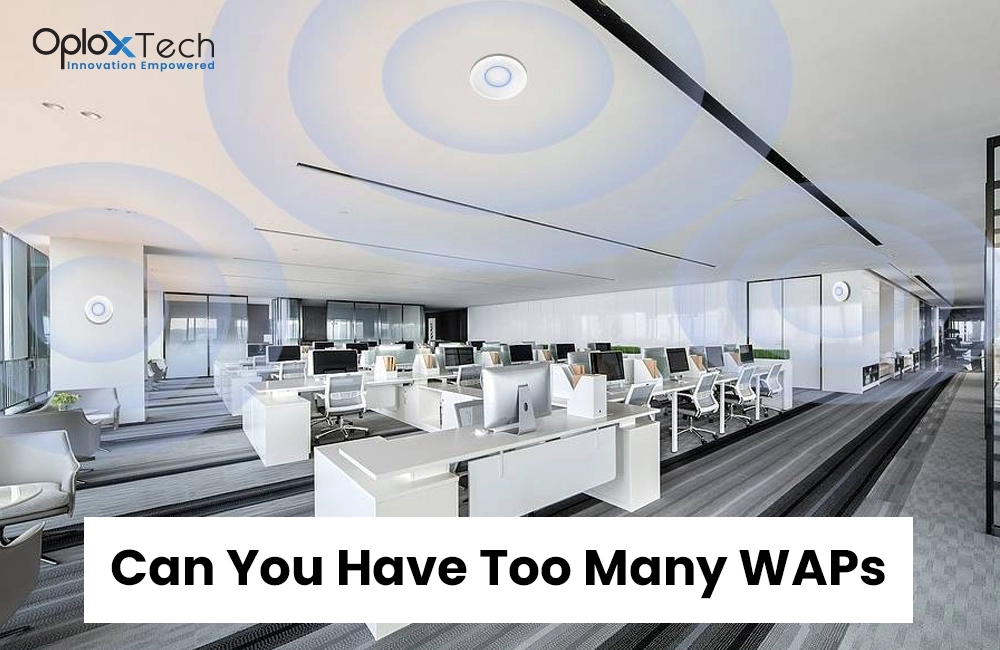 Having insufficient access points (Aps) to offer Wi-Fi coverage is the last thing you should desire. It may thus seem prudent to install a few extra APs than necessary. However, having too many APs might damage the coverage of your wireless network. It is advisable to avoid using more APs than required for the reasons listed below:
Interference
Interference from an excessive number of APs operating in proximity might impair connection quality and cause slower speeds. The presence of overlapping channels and signal intensity might interfere.
Security issues might also arise from an excessive number of WAPs. It would be challenging to follow an attacker's movements as they may vary from one AP to another. An enormous number of APs may not be fit correctly, making your network open to intrusion.
Increased Costs
Multiple WAP setup and operation might cost more than you might imagine. It might add up quickly to upgrade your network switches to support more access points (Aps) and pay more for power. Multiple WAP installations might also come with comparatively expensive cabling and installation expenses. Not to mention that the extra gear may cause your cooling expenditures to go up.
Complexity
Besides being difficult to set up, maintaining several WAPs can be difficult. For the best performance, you need to ensure it APs configured correctly and that the suitable parameters are in place. If you have an excessive number of APs, this may get fairly difficult.